Thankfully, back to school shopping was easy for at least one of the boys this year. It was really different with Ty in a uniform for Catholic high school and him needing just three pairs of the same pants and a few white golf shirts with the school logo. I literally had to take him to ONE store so that he could get his uniform, where I embarrassed him by asking to see his waistband to check the size (the nerve!).
Jayden loves to shop and has a great sense of style, so shopping with him is fun, but he's sooo picky and has expensive taste! Pants can't have "scratchy" material, they have to look "cool", and now he's watched so many rap videos and vlogs on YouTube that he had a Rolex and a Gucci belt on his wish list for back to school! Most of all, my Jayden LOVES shoes just as much as his dad does (and me, of course) and he especially likes going to The Shoe Company where he can walk around himself, pick the shoes he likes and try them on right there! He loves that I barely have to be involved, I rarely say no because of their great prices, and all I have to do is take a few photos for his Instagram post!
Last week we had a date at The Shoe Company to get one more pair of shoes for him to wear to school or keep in his locker when the weather gets bad. We tried on a few pairs that he loved on the shelves, but he found his favourites in the clearance section! This hidden gem is where you can find the last pairs of some of the most popular lines!
So, what do you think? Doesn't he rock these high-top kicks?
The Shoe Company regularly has promotions and lucky me…we arrived on a 'Buy One Get One 25% off' day! That could only mean one thing…I could pick a pair too! I was looking for the perfect flat or ballerina 'transition-to-fall' shoe to wear with bare feet. After narrowing my choices down to four, I did a shout out for help on Facebook and Instagram.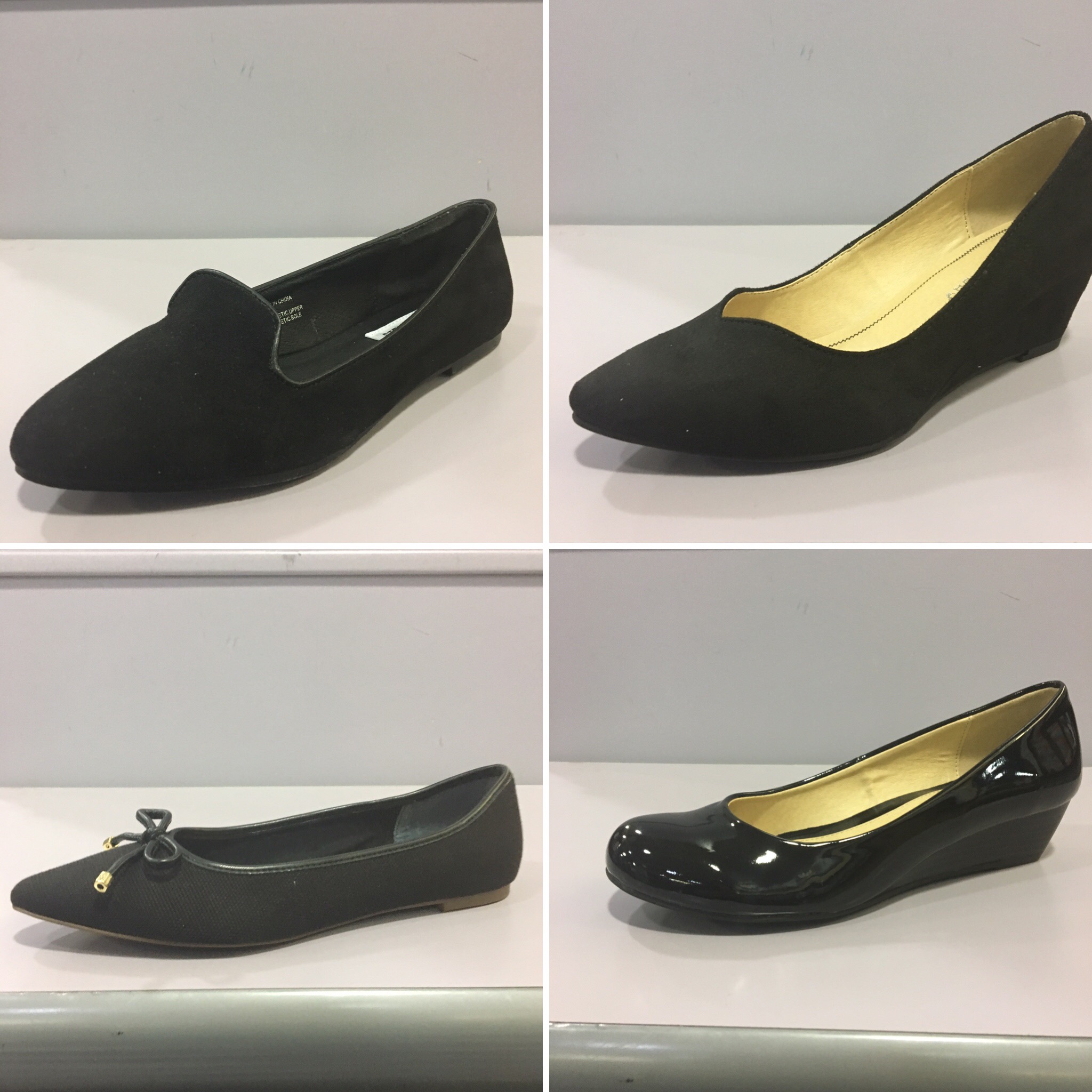 The votes were almost unanimous for these little black suede wedges that were only $69.99! Now that I found them in olive green online, you know I'll order them soon and earn more Shoe Lover Rewards!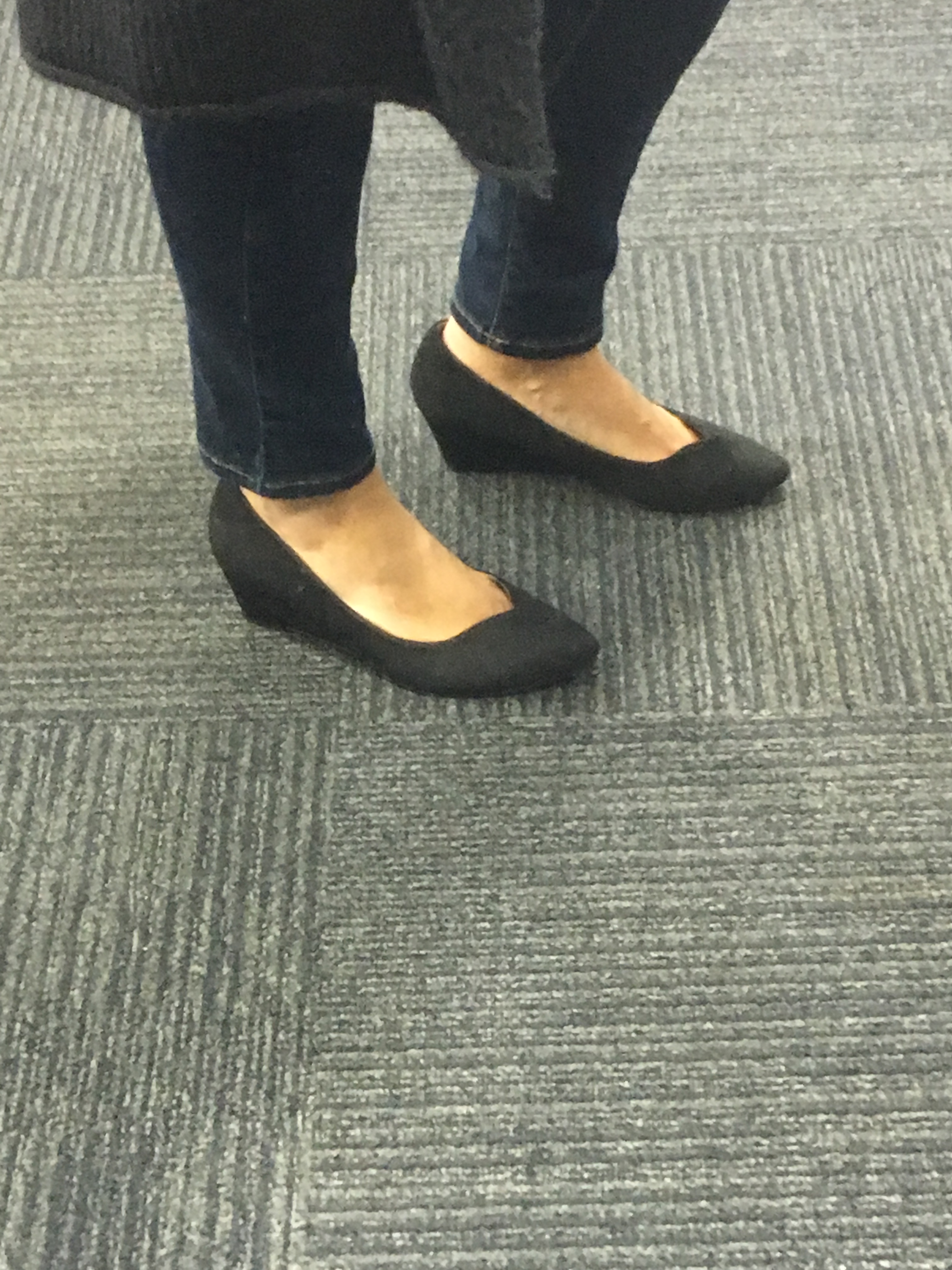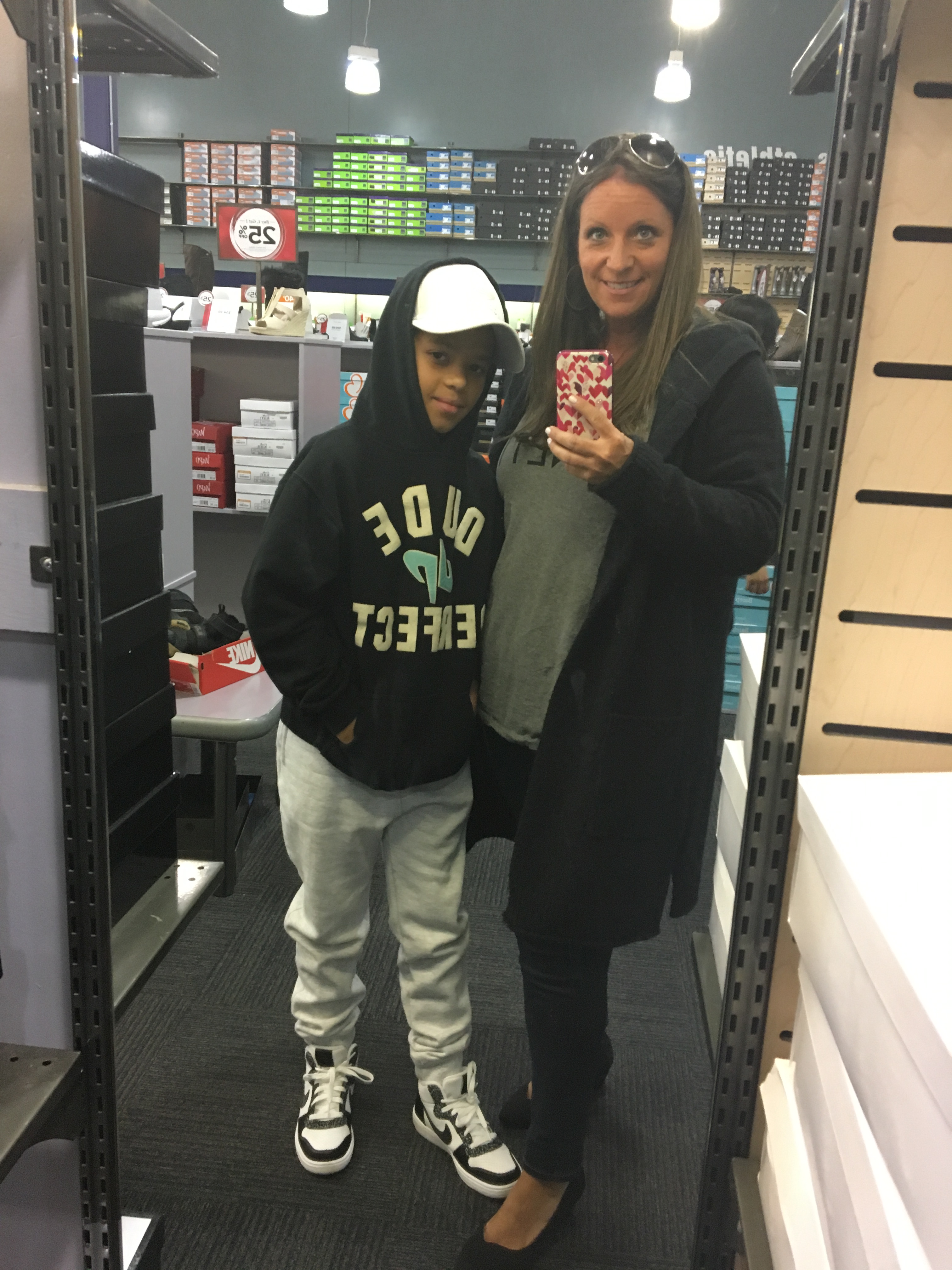 Want to look as fabulous as we do?
Stay connected to The Shoe Company offers and promotions on Facebook or Instagram.