Is there anything better than sharing history and experiences with little kids? Since my own are 14 and 10, I had almost forgotten how silly it can get!
We recently had the pleasure of taking our little nephews (age 4 and 2) on a tour of one of our favourite places for family fun for kids of all ages in Toronto, the Royal Ontario Museum (ROM). To be honest, there were selfish motivations, since our own son, Ty, had been obsessed with dinosaurs and history many years ago and we just wanted a chance to reconnect with our teenager and his love for the museum. We quickly learned that he was very excited to test his memory, try to stump the tour guide on Egyptian hieroglyphs and visit his beloved dinosaurs once again with his little cousins.
Ty has always had a love of dinosaurs and the museum, so we went OFTEN when he was younger. He was totally obsessed with prehistoric times when he was around 4 years old. He knew every name, feature and era by heart and could walk us through the ROM as well as any tour guide! When he turned 5, I treated my budding paleontologist to a sleepover with the dinos at the ROM and he still remembers the whole night and even showed us the spot where he and Paul slept! During our visit this time, he was a little rusty on the facts, but his love for these big creatures still came shining through. He took his little cousins to each section and explained what the dinosaur ate as well as their cool features. I'm not sure that the little boys really understood everything they learned but man, did they ever have fun exploring the buttons on the interactive screen and "digging" for bones in the children's section! The wonderful tour guide even let us hold a hadrasaur's foot bone and Albertosaurus' tooth!
I really love animals and it's far too cold to hang out at the local zoo, so the Bio Diversity exhibit was my favourite! You can explore the interactive displays, pull out drawers with objects and even touch samples of fur or teeth, if you happen to visit the ROM on a weekend or special day. Within this area of the museum, animals from land, sea and sky surround you as you learn about their habitat, food choices and existence on earth. The boys loved the Bat Cave, too!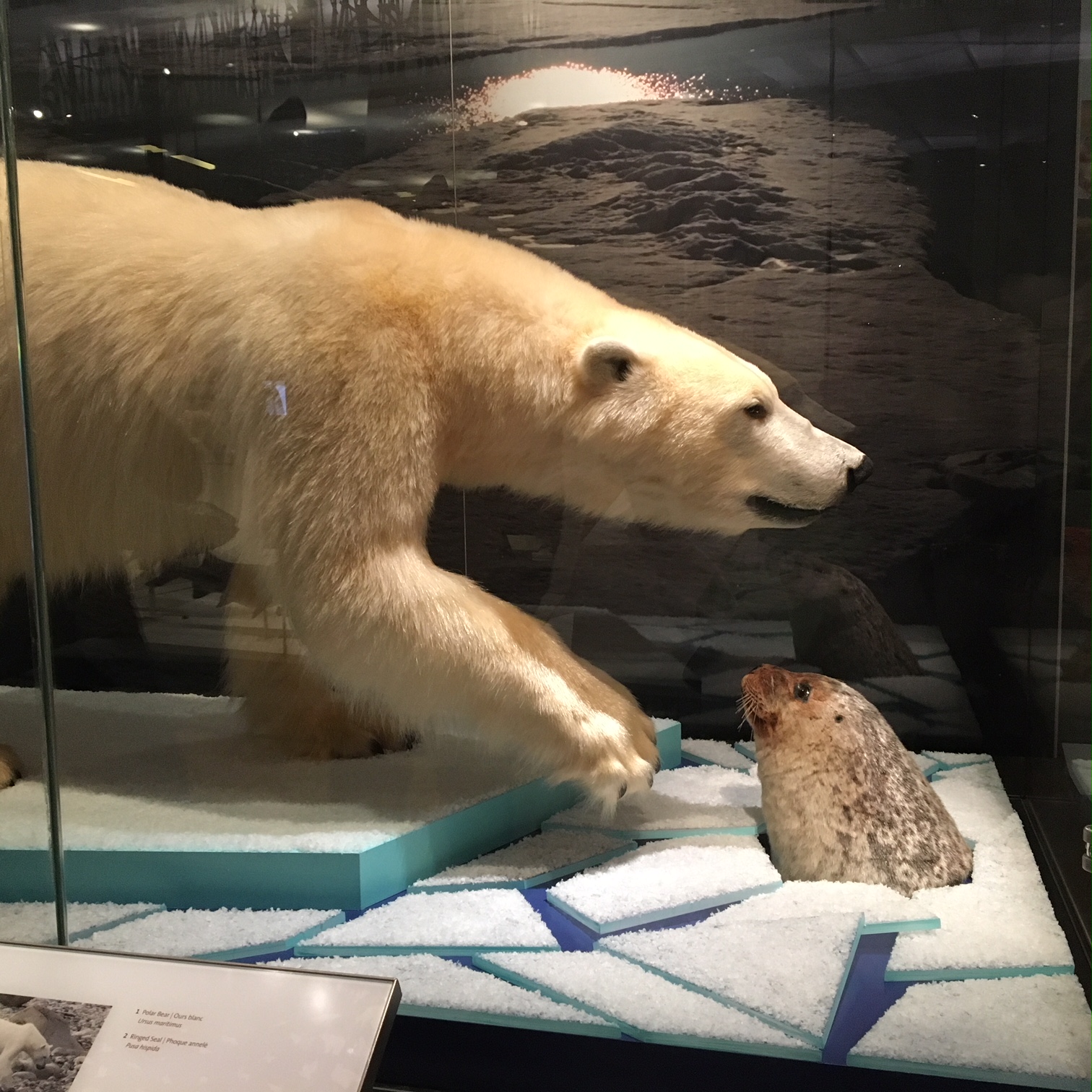 My future rap star, Jayden, sure loved seeing the Gem and Mineral gallery! We visited the birthstone displays for each of the boys, but I have to admit that the Million Dollar Coin was his favourite and perhaps a glimpse into his famous future!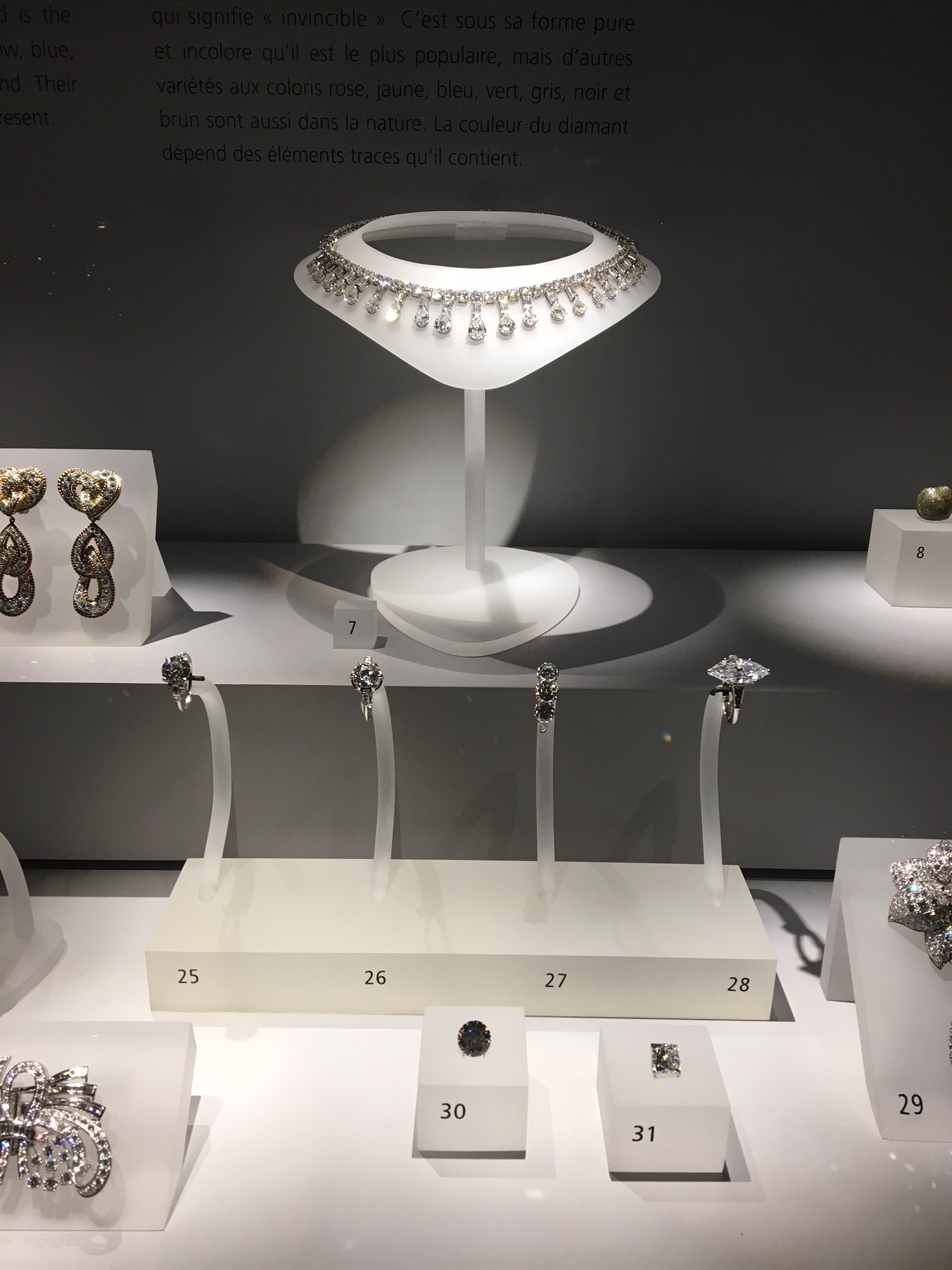 I love the idea of family memberships. When our babies were small, especially when we had a preschooler and twins, we invested in memberships to zoos, amusement parks, indoor playgrounds and science centres so that we could have a place to go on those long and cold winter weekends. When I was off on maternity leave and beyond, with all three boys, I would pack up snacks and diapers and head out for an hour or two to have some fun. I loved the chance to pay only parking to explore meaningful, fun and education exhibits that would entertain the boys (who were four years apart) until naptime! It was our time together to make memories, learn something new and have a cost-effective way to keep ourselves busy and occupied when those days alone at home to awfully long and lonely. Now we love family memberships to keep family time alive with our teenagers! Finding a common interest and investing and committing to doing it as a family, is precious these days.
A ROM membership is a fabulous idea to secure your own family fun for the year! It's fun for kids and adults of all ages, and the best value for visitors to explore incredible exhibits. With a membership, there is no pressure to see everything in one day. You can pick and choose your adventure for the day, head home and then plan another route on your next visit!
A ROM membership is not only the most cost-effective way to see the ROM's upcoming surcharged exhibitions, but members can come back for free and unlimited visits year-round (perfect for the long cold winter months or rainy summer days). For only $161 a year, a family like ours can enjoy all that the ROM has to offer.
All Membership levels include all core benefits:
Unlimited free admission to ROM galleries and regular exhibitions
Unlimited free admission to special ticketed exhibitions (like the amazing Pompeii, Blue Whale and Vikings!)*
Free coat check
• Previews of select exhibition and gallery openings
• Subscription to ROM magazine
• Discounts on select programs, lectures, and special events
• Advance booking opportunities for special ticketed programs and events
• Discounts at ROM Boutique and Druxy's ROM Café
• Discounts on select Gift Membership Levels
• Special Member-only discounts at local cultural institutions
• Free general admission at select Canadian Museums*
• Monthly eNewsletters to keep you up-to-date
• Travel opportunities to destinations around the world*
Check the ROM website for more details and for membership prices for individuals, seniors and families!