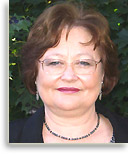 These are my memories of today's reading….from an emotionally draining but amazing visit with Sandy Wiltshire, a medium who lost her daughter years ago and studied to become a spiritual woman. She did the reading in her house, she recorded it, had lots of kleenex. Her book was the first one that I read after Zack died….I found comfort hearing that she had connected with her daughter and it reaffirmed my belief that there is a heaven. She only does readings for bereaved parents. After 5 months…she called to make an appointment.
I'm sure more memories of today's reading will come out later….these are the ones that really proved to me that Zack was there…..and is still very much with us.
Paul's family came through first, his father's family are with Zack. Foreign element (Jamaica) and mentioned "George"…all of this had deep meaning for me and I look forward to Paul hearing this part.
 Zack was holding an uncle's hand- Paul's uncle.
Sandy felt heaviness in her chest- there was an issue with a connection (yes- from heart to lungs, a rare issue). And an issue with his neck and balance.
Sandy said he had trouble speaking, walking, life was hard…but he had a happy life.
Sandy said he was in and out of hospitals- um..ya.
She said he passed quickly and easily and he was okay.
He told her he loved me, hugged me, blew a kiss and said thank you for a good life.
He smiled a lot.
Sandy saw him jumping over and over….asked if he had a trampoline. (he LOVED his indoor trampoline)- He told her that I had put it away or that it wasn't out anymore (I have given it to a sweet little girl who is having some delays in gross motor skills)- he was happy I had given it away.
Sandy saw my Nana….she told her initials of "her girls" and that she was watching them all.
Sandy said my Nana was with me and had been for a while, as I was the first born (this is so true…we were close).
Sandy said to keep talking to Zack and my Nana- they are listening and helping me through this.
My Nana told me she was with him….confirming what I already felt.
Sandy tried to tell the Medium who she was, with a name….she showed her "D-N"…Medium said "Don?", then "Donaldson"….this was my Nana's middle and VERY unique middle name.
She mentioned there would be a pregnancy in our family (my cousin is trying).
She mentioned that my Nana was at the wedding for "R-I"….Erin, my sister
Nana acknowledged a little boy with a 'J'….I think this is my cousin's little boy who has had a rough start.
My sweet Grandpa was there, but behind my Nana (just like in life) and my Dad's mom was in the background…as she had died when I was young.
Nana indicated a "P-T"…like "Pat or Pete"….Pete is my dad's name.
When I smiled at the information about Zack….he told her that he loved to see me smile.
He wanted to tell Daddy he loved him and give him a hug.
He mentioned- 2, double….twins! Mentioned a "J" name and a boy with a school bag (Ty). he was with them and really missed them.
He was playing with a little girl (we have a young girl who passed on both Paul and my side).
He was dancing with my Nana.
He was running (this is how I had hoped he would be).
He was showing her he "bum scootched" a lot- even though he could move other ways.
He crawled up the stairs to his room, even though he could walk, Sandy mentioned this was his mode of transportation up the stairs (so true)…he went to his room- he is very much in that room and hears us in that room….that remains untouched.
Sandy mentioned Sesame Street- what does that mean? I laughed….Zack has seen that I put stickers around his room (wasn't there before he died)…he was happy that I (with Jayden) did that.
Sandy mentioned Big Bird and Elmo….then said that Zack was singing the Sesame Street song.
Sandy mentioned a black and white dog…..(as many of you know, we are getting a salt and pepper Schnauzer soon- she was just born). Zack sent her to us, he was happy about this.