As the mom of three beautiful biracial boys, I have always been a fan of books that not only have children of all skin tones across their pages, but also celebrate difference and diversity.Before our boys were even born, we collected books that had illustrations on the pages that reflected the way the world truly looks. Our family has read some amazing books about Black History Month, ones that talk about prejudice and acceptance and ones that open up the dialogue about race and culture…a topic that is regularly discussed in our home.
As our boys got older and even experienced racism at school and in our community, they wanted to learn even more about Black History Month and asked us questions about the leaders of the civil rights movement. We even took a trip to see the steps of the Lincoln Memorial, where Martin Luther King said his "I have a Dream" speech. The stories of that speech, Rosa Parks' bus ride and the men at the Kmart counter are now part of our regular reading collections.
Here are some of our favourite books for kids to learn about difference and celebrate diversity…as well as learn some incredible stories for Black History Month or any month of the year!
BOOKS FOR YOUNG KIDS ABOUT DIVERSITY
You Are Important by Todd Snow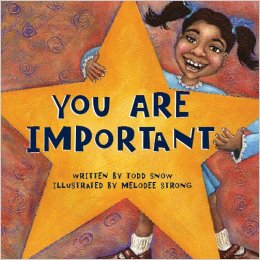 This special board book is perfect for snuggle time with babies and toddlers.  Beautifully illustrated with children from various backgrounds, it reinforces that every child is precious and valuable. This warm, affirming book helps children know they matter because they are growing and learning new things, because they smile and laugh, because they give comforting hugs, and because we get to hug them. In fact, children are important just because they were born.  Also "You are Brave", "You are Beautiful" and "You are Creative".
One Love: Based on the song by Bob Marley by Cedella Marley

 Adapted from one of Bob Marley"s most beloved songs, One Love brings the joyful spirit and unforgettable lyrics of his music to life for a new generation. Readers will delight in dancing to the beat and feeling the positive groove of change when one girl enlists her community to help transform her neighborhood for the better. ('Every Little Thing' is also available, an adaptation of 'Three Little Birds').
Chocolate Me by Taye Diggs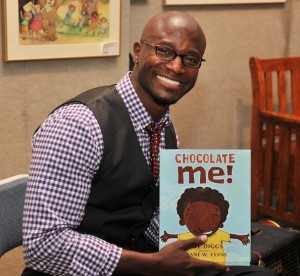 The boy is teased for looking different than the other kids. His skin is darker, his hair curlier. He tells his mother he wishes he could be more like everyone else. And she helps him to see how beautiful he really, truly is.
Monsters are Red, Monsters are Blue by Sarah Albee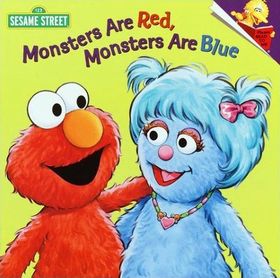 When Elmo makes friends with a blue monster named Angela, the two of them learn a lot through visits to each other's homes. They learn that they and their families have stereotyped ideas–and prejudices–about red and blue monsters.
BOOKS FOR SCHOOL AGE KIDS ABOUT BLACK HISTORY
I Have a Dream by Dr. Martin Luther King, Jr.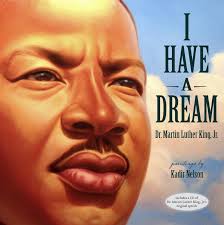 From Dr. Martin Luther King, Jr."s daughter, Dr. Bernice A. King: "My father's dream continues to live on from generation to generation, and this beautiful and powerful illustrated edition of his world-changing "I Have a Dream" speech brings his inspiring message of freedom, equality, and peace to the youngest among us-those who will one day carry his dream forward for everyone."
The Bus Ride that Changed History: Rosa Parks by Pamela Duncan Edwards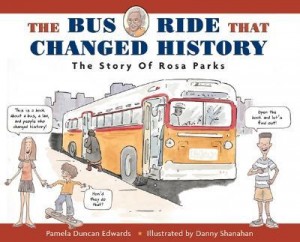 This is a story that children can understand about fairness and equality.  In 1955, a young African-American woman named Rosa Parks took a big step for civil rights when she refused to give up her seat on a bus to a white passenger. The bus driver told her to move. Jim Crow laws told her to move. But Rosa Parks stayed where she was, and a chain of events was set into motion that would eventually change the course of American history.  This book is a simplified story with beauiful illustrations.
The Abc's Of Black History: A Children's Guide by Craig Thompson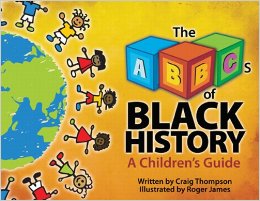 Africa is where the first people were born. It has many resources, from diamonds to corn. The book is a bright-colored, quick rhyming journey through the lives of history makers.
Sit-in: How Four Friends Stood Up By Sitting Down by Andrea Davis Pinkney
It was February 1, 1960. They didn"t need menus. Their order was simple. A doughnut and coffee, with cream on the side.  This picture book is a celebration of the 50th anniversary of the momentous Woolworth"s lunch counter sit-in, when four college students staged a peaceful protest that became a defining moment in the struggle for racial equality and the growing civil rights movement.
Freedom Summer by Deborah Wiles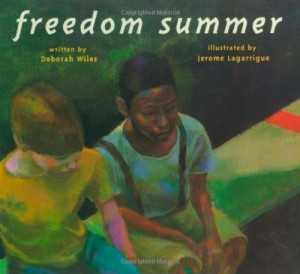 John Henry swims better than anyone I know.  He crawls like a catfish,  blows bubbles like a swamp monster, but he doesn't swim in the town pool with me.  He's not allowed.Joe and John Henry are a lot alike. They both like shooting marbles, they both want to be firemen, and they both love to swim. But there"s one important way they"re different: Joe is white and John Henry is black, and in the South in 1964, that means John Henry isn't allowed to do everything his best friend is.  Kids will be able to relate to this story of segregation and how two friends were not allowed to do the same things.