We live and breathe hockey, as you know. Hockey and Canadian families just go together, right? Being a hockey mom AND a coach's wife means there is no shortage of ice and rink talk at the dinner table, on family car rides and even in the bedroom!
In the beginning, I'm not sure if I was fully prepared about what life in rep hockey would mean for our family, but I've adjusted and even become the team manager this year! We've spent a fortune on gear and team fees, rushed through weeknight and weekend dinners, lived on Tim Horton's drive thru, learned to love coffee and passed on other extra curricular activities…all for the love of the game! What's the best part? Jayden really LOVES hockey, we've seen him improve each year and being part of a team means a chance to make new friends. When life at school has been a bit tough over the last couple of years, it's even more important that he find the things that he loves, makes new friends and feels some success on the ice. He's even really stepped up as a leader for his other teammates and set the tone in the dressing room.
When we have a rare weekend afternoon or evening off, we love to unwind between tournaments and games by binge-watching hockey movies for kids.
We love these top 5 hockey movies for kids;
The Mighty Ducks: G-Rated and on Netflix, this is one of the best classic Disney movies, especially for kids who love hockey! When a fast-talking lawyer gets a DUI (Emilio Estevez!), he's sentenced to community service coaching the Mighty Ducks, a kids' hockey team with a lousy record. Don't forget about sequels D2: The Mighty Ducks, and D3: The Mighty Ducks.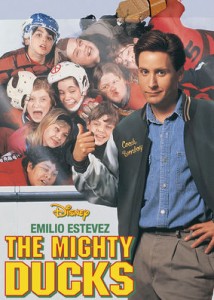 Miracle: This PG-rated film (on Netflix) tells the true story of Herb Brooks (Kurt Russell), the player-turned-coach who led the 1980 U.S. Olympic hockey team to victory over the seemingly invincible Russian squad.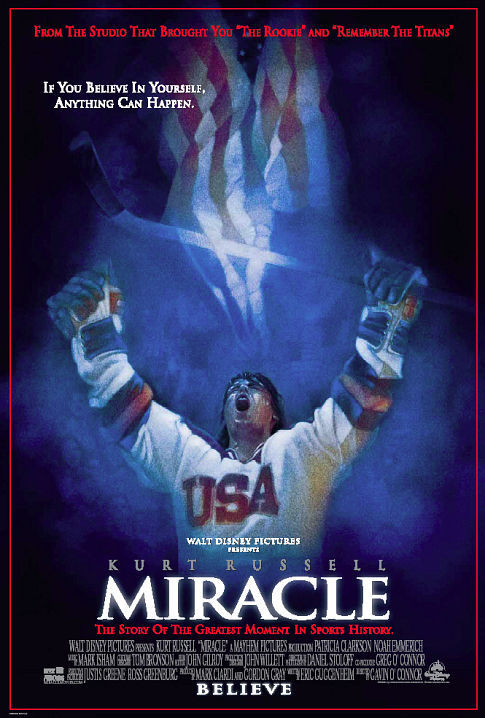 Most Valuable Primate (MVP): From the Air Bud Entertainment group, this PG-rated film features Jack, a three-year-old chimpanzee who has been the subject of a long-term experiment by Dr. Kendall, a researcher who been teaching Jack to communicate through sign language. Jack leaves the research lab and is accidentally sent to Canada, where he escapes and is discovered by Tara, a deaf girl who recognizes Jack's sign language. Jack has an even bigger surprise for Tara's older brother Steven; Jack scrambles onto the ice in the midst of practice for Steven's junior league hockey team, and he and his teammates discover the primate has a natural talent for the game.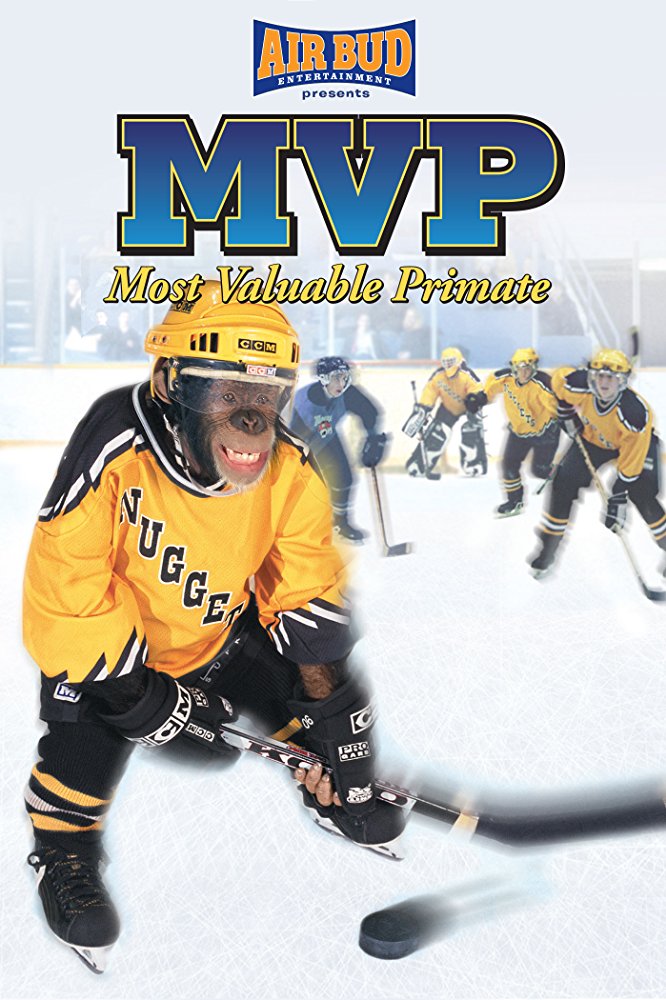 Cutting Edge: The kids may say "awww yuck" at the love story between a feisty figure skater and a former hockey player who try to win Olympic gold as a figure skating pairs team (rated PG).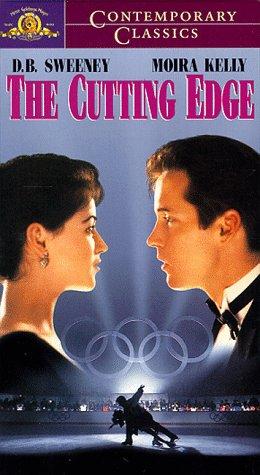 Mr. Hockey: The Gordie Howe Story: The story of the 1973 hockey season when aging legend Gordie Howe returned to the ice at the age of 44. Rated PG.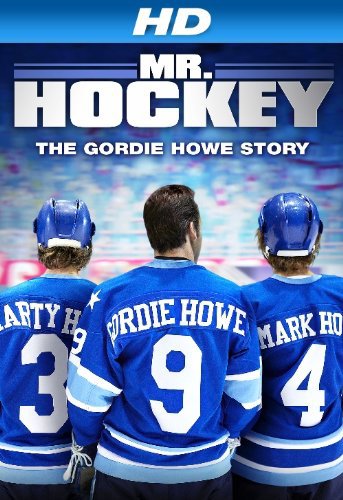 Note: If you want to have some R-rated adult hockey films, try Goon, Slap Shot, Slap Shot 2 or Slap Shot 3!
Looking for more affordable family fun?
Try a night with the Toronto Marlies! We go at least 4 times each year. We love heading to Ricoh Coliseum to cheer on the team, take my parents for their holiday gift or head down with a group of friends to enjoy their theme nights (MLSE Foundation events too). The Marlies games always keep families in mind with their interactive games, guest kid DJs and fun for kids of all ages!
For the last three years, we've also arranged for our son's hockey team to take advantage of the Marlies interactive experiences offered for young hockey enthusiasts! It's a great team-building experience and fun for the grown-ups too. Kids can ride the zamboni, carry the flag on the ice (see Jayden's team below) or even play an exhibition on the same ice as the Toronto Marlies (happening March 24th!)- they can customize the package for all teams.
Hockey Lovers Giveaway!
If your family loves hockey as much as we do…and love the Leafs, enter to win this fabulous Toronto Maple Leafs Prize Pack worth over $300! Contest open to Canadians and ends March 2nd, 2018.
Prize pack includes;
– Connor Brown Signed Jersey
– Leafs Youth Baseball cap
– Leafs Winter toque
– Leafs Winter scarf
– Leafs mini stick
and Two passes to the Hockey Hall of Fame!
Want some gift ideas for hockey players? Check out this hockey fan gift guide!
PS. If basketball is more your thing, try the Raptors 905 games!
*Disclaimer: I received this prize pack to give to my readers and one for our hockey-loving family from Maple Leaf Sports Entertainment (MLSE).