'Tis the season for holiday shopping and gift guides! It's arguably the most stressful (expensive) time of the year and yet, you still love it! If you're like me, your list is long and you have barely made a dent in it, as December hits. Realizing of course, that this is mostly because the kids play hockey and you can't get out of the rink!
The good news is that the arena likely has free WIFI, so you can get some of your holiday shopping done online before it's too late. Now what the heck should you get these hockey-loving guys? You know you can always pick up extra or new hockey gear for the players in your life, but what about some more creative gift ideas for players or fans young and old?
Here are some holiday gift ideas for the little and big hockey lovers in your life.
1. Tickets to the Toronto Marlies is a great family night out! From $19-$49 each, this is an affordable way to enjoy a game together this season. Get to know the Toronto's OTHER hockey team and expose your kids to the game!

2. The perfect gift this year for my Coach hubby and hockey kiddo is The Puck Catcher for $50. Not only can Paul easily transport 40 pucks to and from practices and games without a mess in the trunk of his car, Jayden can practice some puck skills when he loads it up on the ice for his Dad!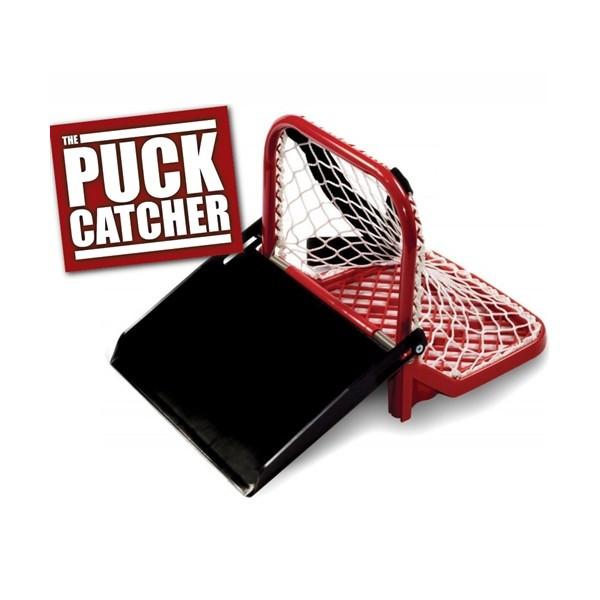 3. Looking for the ultimate custom and unique gift for the BIG hockey fans or players in your house? I LOVE this bundle with BBQ brush, bottle opener, tongs and flipper made from hockey sticks! Only $45 on Etsy, you can gift them to your child's coaches too!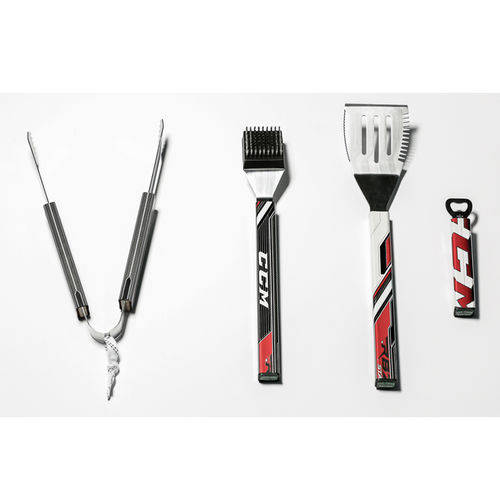 4. My guys got these from Nana and Poppa last year. Don't you love these roller blade skate guards for your favourite player? Only $69.95 and available in blue, red and black, these can cover up the blade and be used for street hockey or two and from the rink!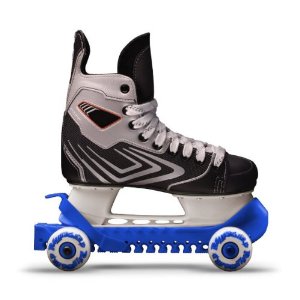 5. Personalized hockey stick or NEW goalie mask pendant will make special keepsake for players or even coaches! DISCOUNT: Use the code "puckstop" to get 20% off either hockey pendant.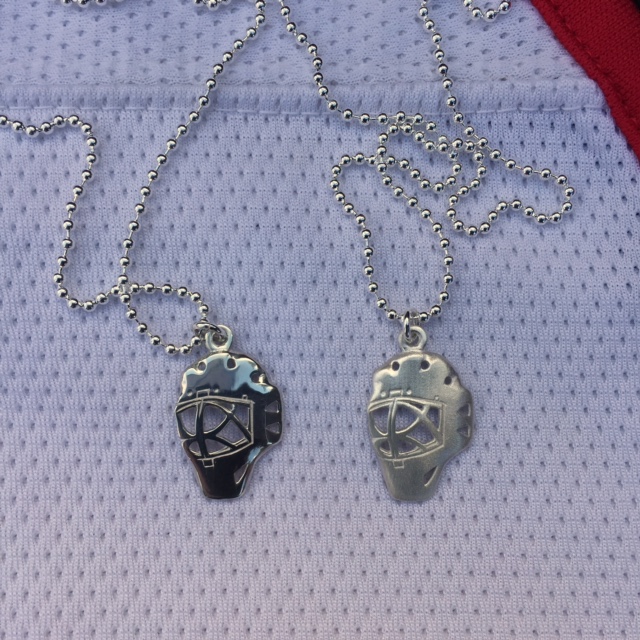 6. One of the best ways to "practice" is to play hockey video games! For real…it helps kids (and hockey moms like me) learn positioning and overall game play, so basically, with the new NHL18 for PS4 or XBoxOne, it would be an investment in your kid's development (my son told me to say that!).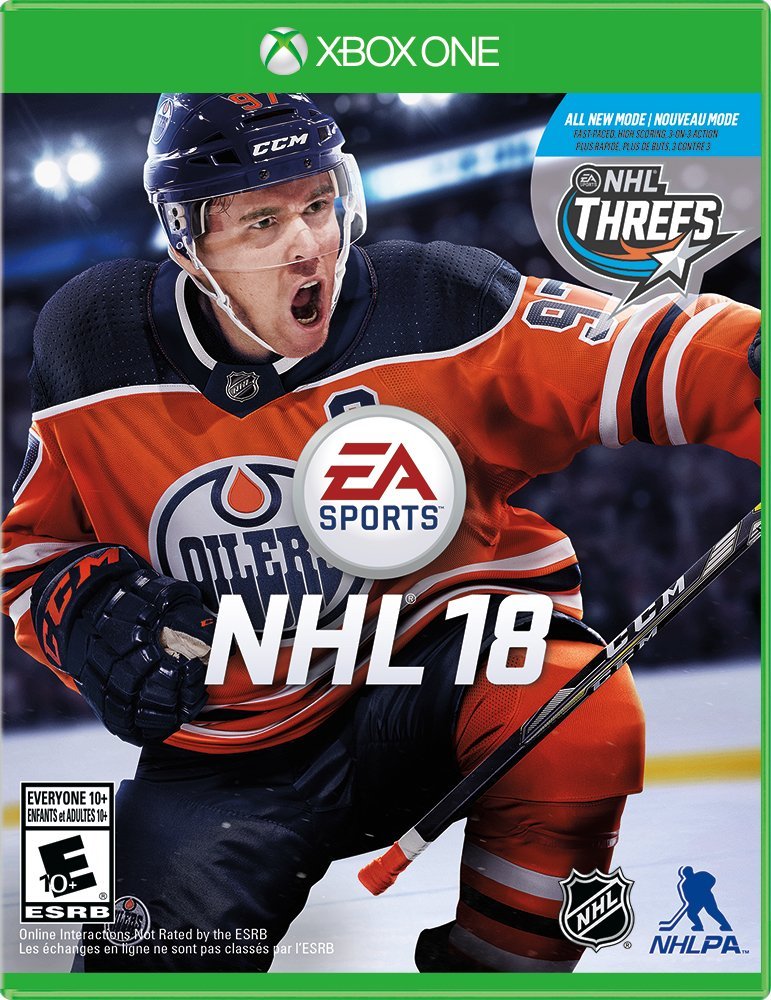 7. Don Cherry fan in the house? Wear your ugliest suit and order this 25th Anniversary Edition DVD set from Amazon.ca for $37 with all the best Rock'Em Sock'Em highlights! I think I'll sit this one out!
8.Practice makes better players! Street hockey ends when it gets cold and snowy outside, so set up some practice in your basement with these inexpensive shooting pads ($40) from Canadian Tire.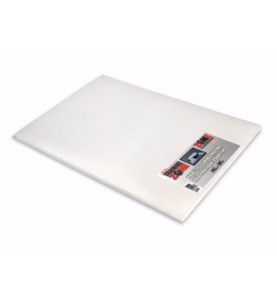 9. Does your hockey fan have a favourite team? Then they would everything from the "Fan Zone" at Pro Hockey Life. Magnets, flags, clocks, Christmas stockings, night lights and my personal fave, salt and pepper shakers, all with the logo of their favourite team.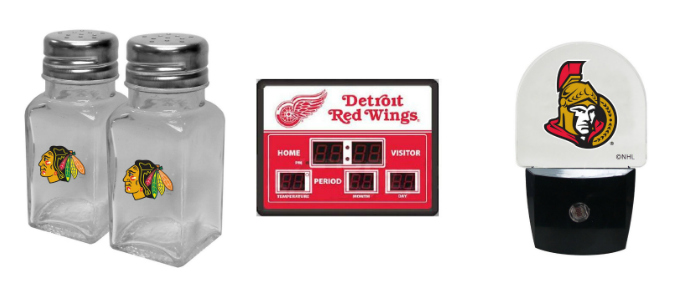 10. We ordered these custom water bottle labels from Sporting Fanatic in Oakville for the team and the kids LOVED them! For Christmas, my favourite Coach (my hubby) will be getting some puck stickers and decals for his car window! They have terrific bulk prices, if you are looking to buy as a team.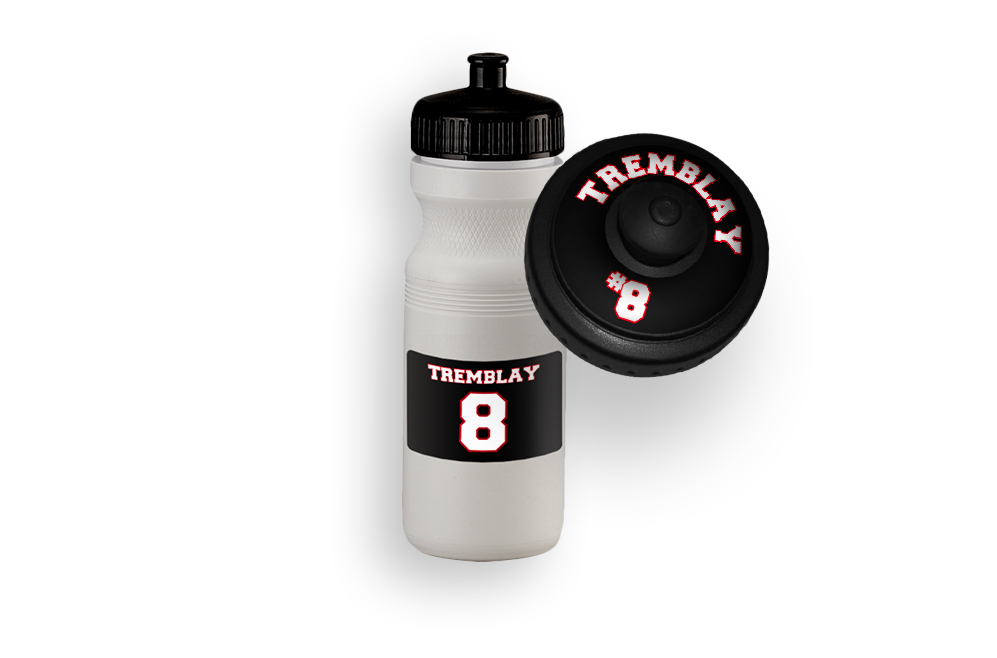 11. How cool is this "Comet Puck" for outdoor hockey or pond hockey when it gets dark? Kids will love this way to keep the game going after the sun goes down all winter! Only $22, you can order it online and have some fun on the outdoor pond rinks this season!