The leaves are changing, our fall jackets are out of the closet and my favourite time of year is approaching.  I love the crisp air, apple picking, tall black boots and celebrating all that we are thankful for at Thanksgiving and Christmas.  Despite our loss, I find that we work hard to find things that we are still thankful for each year.  
Thankful for our boys, thankful for our beautiful marriage, thankful for our memories, thankful for new job opportunities, thankful that we find time to laugh and mostly thankful for the support of family and dear friends.

This weekend is about celebrating all of that and more, so in honour of Thanksgiving, the boys and I wanted to do some cute crafts, decorate some cupcakes and share our favourite ways to give back.
Here are the ways that WE will be making new memories this year.

Easy Thanksgiving Toilet Roll Napkin Rings
I've been saving toilet rolls for just this type of craft for over a month!  When we knew we were hosting Thanksgiving with friends and family this weekend, I wanted to create a special name card and decided to use some leaf shapes we had in our craft bin! The boys and I had a blast working on this quick and easy craft!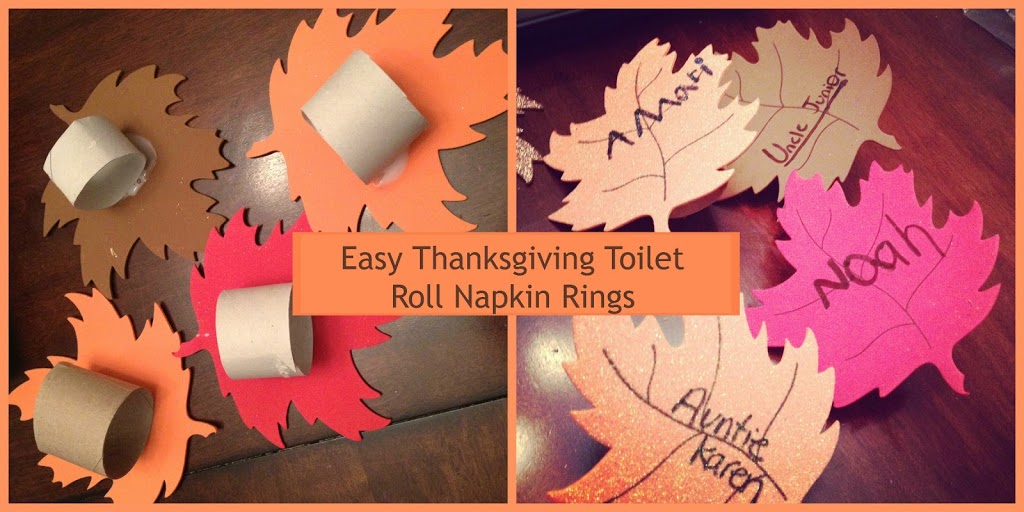 Supplies you need:
Leaf shapes
Sharpie marker
Glue
Scissors
Toilet rolls cut in three

Steps:
Use pre-cut foam leaf shapes from craft stores or use this template to trace and cut your own from foam or construction paper.

Write your guest's names on each leaf.
Glue the toilet roll (one third) to the back of each leaf and let them dry.
Add your napkins through the hole and decorate your own Thanksgiving table.

Cute Turkey Cupcakes
We were going to make a pumpkin pie, but realized the kids just don't like it.  Instead of buying cupcakes this year, I found these adorable ones on Pinterest. We went to the Bulk Barn to get the specific supplies and had so much fun making candy turkeys to have for dessert at Thanksgiving dinner.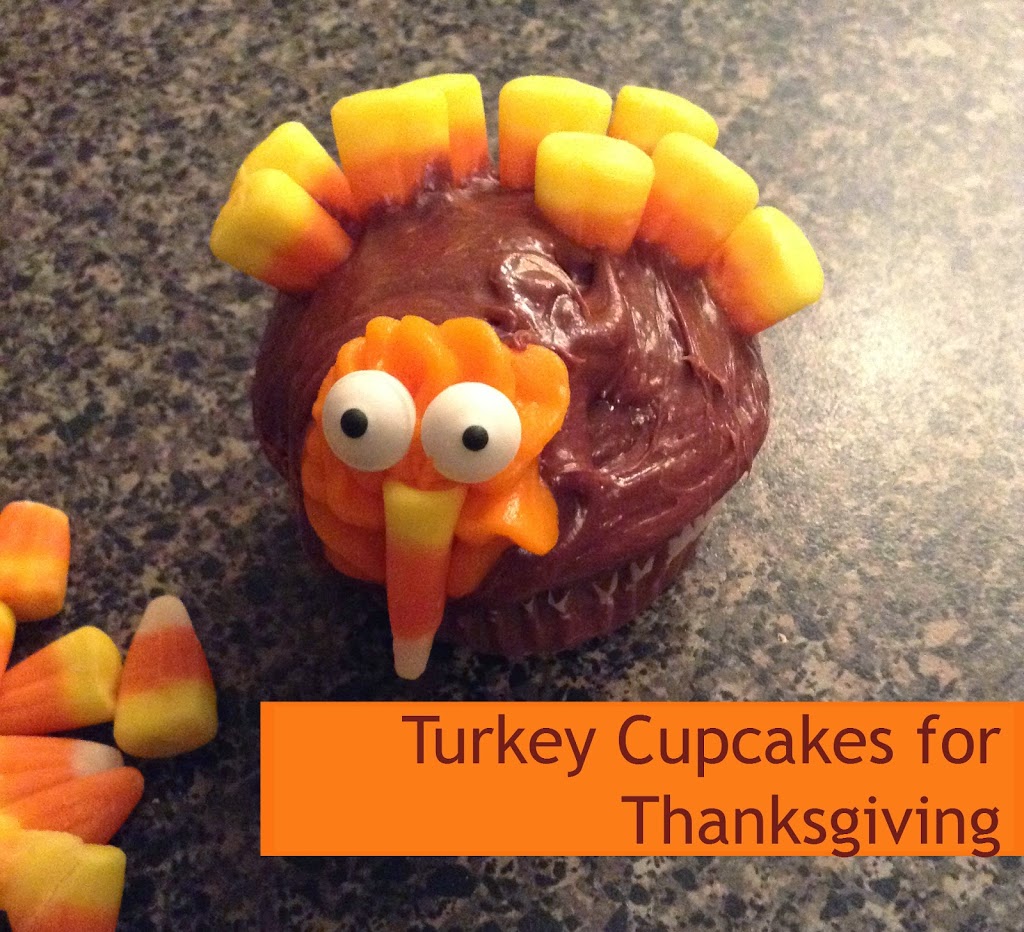 Ingredients you need:
Cupcake mix (or be brave and make your own from scratch!)
Chocolate icing
Candy Corn (Bulk Barn)
Orange icing tube with flower tip
Candy eyes (Bulk Barn)

Steps:
Make your chocolate cupcakes and let them cool overnight.

Ice the cupcakes with room temperature chocolate icing.

Add a large orange "flower" for the face, top with two candy eyes and a candy corn for the beak.

Add two staggered rows of candy corn for the feathers on the opposite side of the cupcake.  

Let them cool in the fridge before serving.
Happy Thanksgiving from our family to yours!

Check out my fave Halloween DIY Crafts and family-friendly movies!