After losing a child, it's not difficult to believe that we would find the holidays really tough. We can't buy our Zack any gifts or celebrate the joy of the holidays with all three of our boys and it truly makes Christmas really tough each year.
We hold onto the sweet memories of our three Christmases together and remember Zack loving the wrapping paper, getting so excited on his new trampoline that Santa delivered and even the way he stole the Elmo doll that Santa brought for Jayden.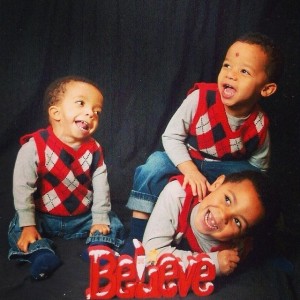 As I pass the shelves of Elmo toys and light up spinners that Zack would have loved, what really helps me the most at the holidays is our tradition of giving back to our favourite places, in his honour. We love hosting a toy drive at the school, filing shoeboxes and purses for shelters and donating to SickKids through the Get Better Gifts program.
Here is just an example of how we give back to SickKids, every year:
We love opening stockings each Christmas morning. Our tradition is for the kids to wake up early, bring their stockings into our room and open them on our bed (just as I did as a child). Can you imagine how special moments like this are when a child is spending their holiday at SickKids, waking up in a hospital bed, and then realizes that Santa has visited! My parents get this gift of a $30 Stocking Surprise in honour of Zackie, every Christmas. With this gift of a Stocking Surprise you fund Child Life programs at SickKids, the program that helped Zackie earn his special bravery beads.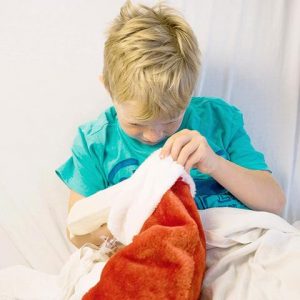 Each year the boys and I make my Nana's famous Scottish shortbread cookies, so in their stockings, the boys always find their ecard for Holiday Cooking and Baking Supplies at SickKids (only $20 each). We know how special it is to bake at the holidays, so we love that we can help provide that for kids who spend Christmas in the hospital.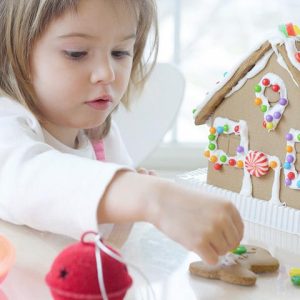 To thank the teachers in our lives, we always buy them a coffee gift card to enjoy but also make a donation to SickKids in their honour. The boys love picking something special for their own teachers. One teacher loved arts and crafts, so Jayden chose to give her the Get Better Gift of Arts and Crafts ($12). If reading and books are her thing, we make a $25 donation to story time and book delivery service at SickKids, where books are delivered right to the children in their hospital beds.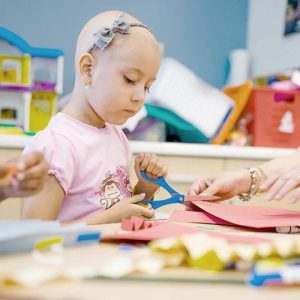 New this year specific Get Better Gifts will make twice the impact thanks to Orinoco Foundation, who will generously match* your gift. Look for the matching gift tag throughout the website.
Please consider starting your own holiday tradition of giving back to SickKids Get Better Gifts. They are truly heartfelt gifts you can give to the people you love or want to thank. These gifts then also brightens the day for the children at SickKids. Happy Holidays to you all and thank you to SickKids for allowing us three beautiful Christmases with our Zack.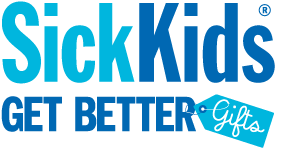 Check the website for gift matching options to DOUBLE your impact!